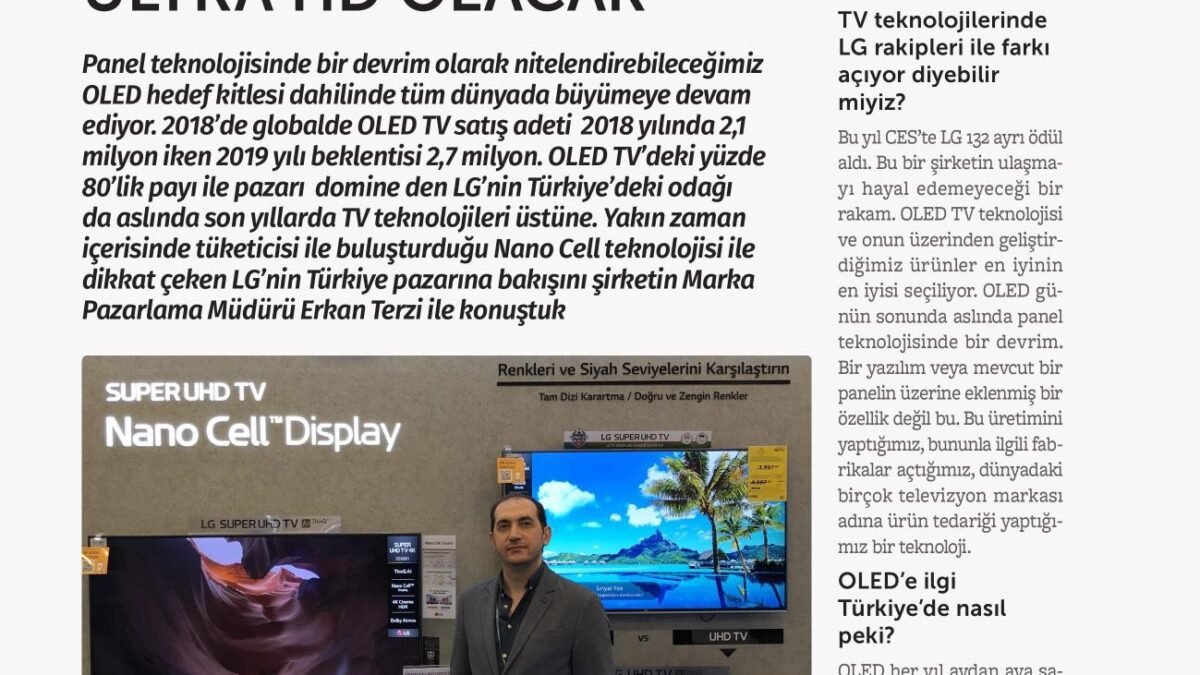 Dominating the TV Market in Turkey / Digital Age
Digital Age – 01.11.2019 / In two years, Ultra HD will dominate the Turkish TV market.
Erkan Terzi
He studied Digital Marketing Analysis at Massachusetts Institute of Technology / MIT Sloan School. He completed his marketing specialization education on Marketing and Digital Technologies at the University of California, Berkeley. He received a bachelor's degree in Business Management, with a focus on marketing, at Istanbul University – Faculty of Business Administration. He also studied academic language and studio photography at W.Rice University. Now actively he has been working for ASELSAN as "Brand and Digital Marketing Lead".