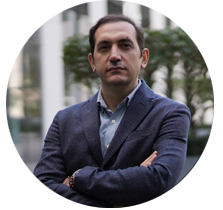 He studied Digital Marketing Analysis at Institute of Technology / MIT Sloan School. He completed his master degree on Marketing and Digital Technologies at the University of California, Berkeley. He graduated a bachelor's degree in Business Management, with a focus on marketing, at Istanbul University – Faculty of Business Administration. He also took academic language training and studio photography education at W.Rice University.
He received long-term technology and international marketing trainings and certificates from different institutions and organizations such as Microsoft, Ministry of National Education, Google, IBM, Marmara University, Boğaziçi University, York Trade. He wrote the books about Behavioral Marketing (Neuro Marketing, Digital Marketing, Corporate Brand Marketing, Strategic Marketing Plan, Strategic Digital Marketing Plan), Communication Technologies and Digital Photography. His book "Behavioral Marketing" met with readers in England, United States, Canada, France, Spain, Japan, Italy, India, Brazil, Netherlands, Germany and Turkey. Capital, Brandmap, Economist, Digitalage, Para, Mediacat, Marketing Turkiye, Export, Entrepreneurship, Hurriyet, many newspapers and magazines were published his articles about marketing. During his business period, he won more than 30 awards within the scope of the projects.
He has been working nationally and internationally in the field of Marketing and Digital Interactive Solutions for about 22 years, worked on brand marketing and digital marketing in Istanbul and San Francisco for Koç Allianz, Aksigorta, Comcast Spotlight, Simfer, Ziylan Group, LG Electronics, Aselsan. He prepared consultancy and strategy plans for many companies and brands such as ESI, Mekappa, Marketing Türkiye, Arçelik both domestically and abroad. He recently decided to take a different path in his career. He is currently working as the CMO – Chief Marketing Officer at the New York-based company "Massive Bio", which carries out studies in the field of technology and health.
It carries out global and local projects in the field of Marketing Communication and Digital Technologies. He has 4 projects within the scope of digital analysis and improvement systems for Social Media, PR Valuation, Digital Media and PR&SM integrations. Furthermore, he is currently writing his new book.
Erkan Terzi is married and has two children.
—
New Book – Behavioral Marketing
Behavioral Marketing: Destroy the marketing kingdom in new century
Amazon Kindle in English / Kobo in English and Turkish – 2021
The world of marketing is constantly changing. Now, the innovations of the scientific world and the analysis studies of marketing managers enable us to reach more accurate results. If you want to achieve success by breaking the traditional marketing rules in the digitalized marketing world, you should experience new expansions. This book will show you that many of the truths you think you know are wrong. It will give you the necessary information to run successful marketing campaigns and increase your product or service sales.
In particular, it will tell you how to integrate classical marketing with digital marketing. The sample marketing strategy plan and digital communication work will give you not only theoretical but also practical strategic information and studies that have been applied directly to international big brands. After that, all you have to do is to make a more advanced strategic plan by adding the necessary pluses for your product and brand.
Find out how the actual marketing system works by including digital integration of the purchasing process. Review your brand valuation guidelines. Know how interaction-based social media formulations need to work to be successful. Examine how PR should transition to digital integration according to the new rules. Take a look at what you need to know for behavioral marketing and rewrite the rules!
This book will not make you a marketing genius, it will make you a quality marketing manager with a real understanding of marketing. The rest is up to you; Get ready to destroy the marketing kingdom of the new century!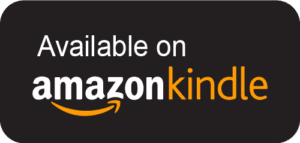 ——
Marketing Series / Amazon Books by Erkan Terzi
All books are in Amazon; you can follow Erkan Terzi in author page for some updates.
In Turkish:
Davranışsal Pazarlama
Yeni yüzyılda ki pazarlama krallığını yıkın!
Efil Yayınevi – Baskı Format – 2022
Yayın Tarihi: 30.12.2021
ISBN: 9786052294734
Dil: TÜRKÇE
Sayfa Sayısı: 232
Cilt Tipi: Karton Kapak
Kağıt Cinsi: Kitap Kağıdı
Boyut: 13.5 x 19.5 cm