Book – The Brand Playbook: Mastering Marketing in the Digital Age
Amazon Kindle in English – 2023 / Second Edition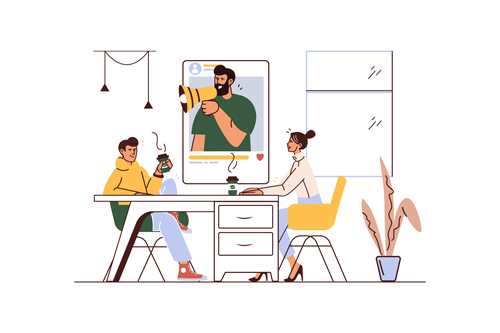 "The Brand Playbook: Mastering Marketing in the Digital Age" by Erkan Terzi is a comprehensive guide that navigates the evolving landscape of marketing in the digital era. This book offers valuable insights, strategies, and practical advice to help businesses and marketers adapt and thrive in the ever-changing world of brand marketing.
Terzi delves into the fascinating concept of using the superconscious mind in brand development, revealing how businesses can tap into the power of the subconscious to enhance brand value and resonate with consumers on a deeper level. From leveraging emotional connections to utilizing action words, the author explores the psychological aspects of marketing that can create a lasting impact.
The book emphasizes the importance of understanding consumer thoughts and opinions through surveys to effectively shape brand strategies and improve products and services. Terzi sheds light on techniques for increasing cognitive fluidity and associating with beliefs and known matters, enabling readers to craft compelling brand narratives that resonate with their target audience.
Throughout the chapters, Terzi explores various marketing approaches, including traditional tools and digital marketing, and compares their strengths and advantages. The book highlights the significance of integrated marketing in delivering a consistent and unified brand experience across different channels.
Furthermore, Terzi provides valuable insights into measuring brand values, the role of television advertisements in brand value, and the impact of social responsibility projects and social media promotions. The book also touches upon store concepts, franchise systems, and the importance of customer intimacy in driving brand success.
"The Brand Playbook" is a must-read for marketers, brand managers, and entrepreneurs seeking to enhance their understanding of marketing in the digital age. With practical examples, strategic frameworks, and thought-provoking ideas, Erkan Terzi provides readers with the tools and knowledge to elevate their brand marketing efforts and achieve long-term success in today's competitive business landscape.
Book Information:
Publication date ‏ : ‎ May 14, 2022
Language ‏ : ‎ English
File size ‏ : ‎ 2907 KB
Text-to-Speech ‏ : ‎ Enabled
Screen Reader ‏ : ‎ Supported
Enhanced typesetting ‏ : ‎ Enabled
X-Ray ‏ : ‎ Not Enabled
Word Wise ‏ : ‎ Enabled
Print length ‏ : ‎ 123 pages
Lending ‏ : ‎ Enabled
Price : $8.99